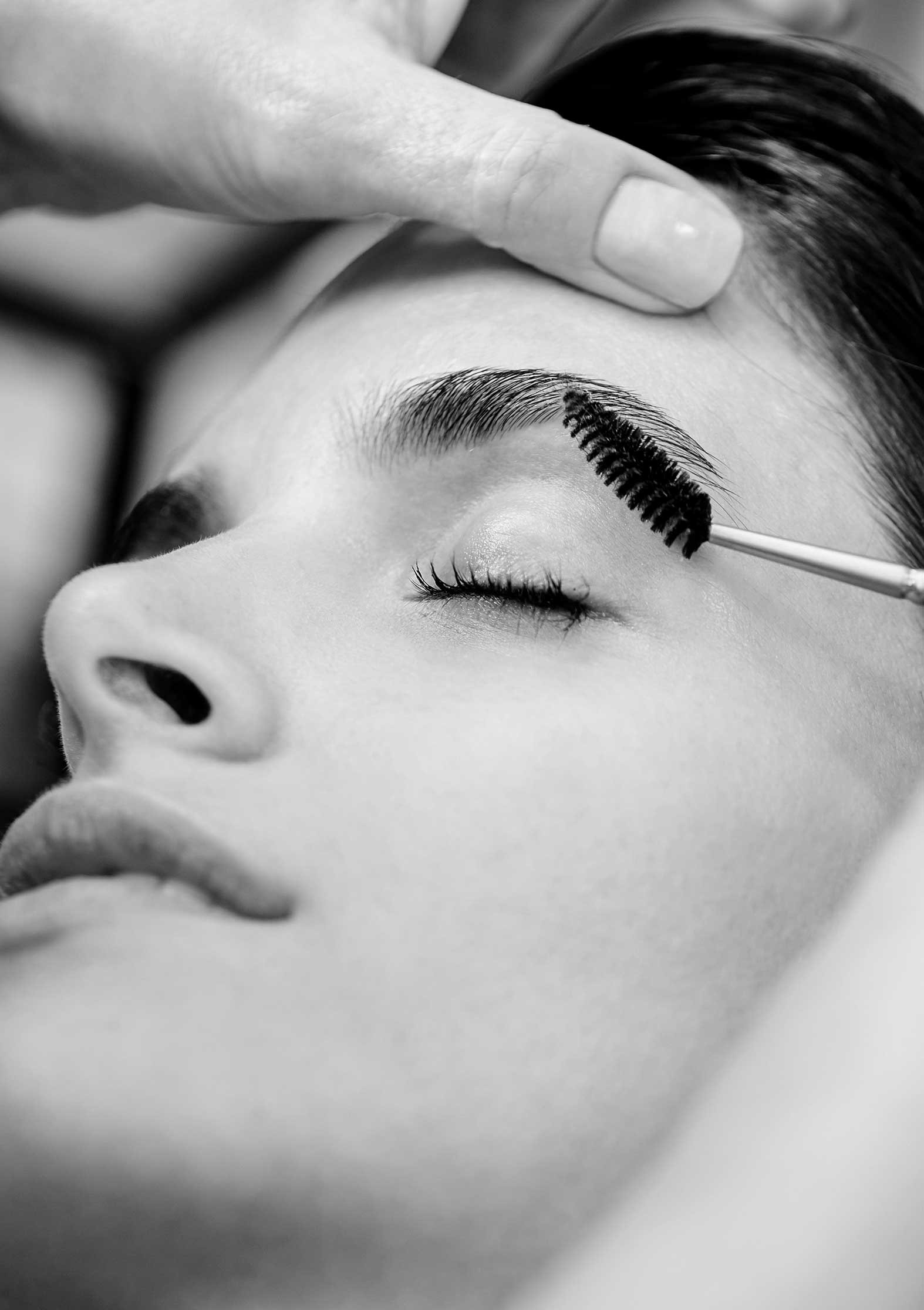 We have special expertise in eyebrows!
WHAT KIND OF SERVICES CAN WE OFFER YOU?
Shaping of eyebrows
It consist of giving shape to your eyebrows by cutting and Taylor-made removing of hair with tweezers hair by hair, taking into consideration the taste of the client and the proportions of her/his face.
Straightening of eyebrows
We are able to tame eyebrows that are complicated through a chemical straightening.
Tint of eyebrows
We give color to eyebrows when they are too fair or if you have grey hair.
Henna pigmentation
we improve your own shape by a semi permanent make up of Henna, making your expression more beautiful. The effect is compact but smooth and it lasts between 10 to 20 days.

Threading

It is an ancestral technique used to remove unwanted facial hair by using a twisted cottom thread to pulll hair from follicle. It is great for extra sensitive . It gives better definition, it is natural and clean. We do not style or shape with this method. It is just for cleaning the areas of upper lips, chin and face.
APPOINTMENTS
All the appointments are given in our shops or our site at Appointments Online.

Here you can choose the service, the professional in charge and the branch where you would like to take it.
For further information , send us an email to info@merygarcia.com.ar